Codice Onys: 105059
Hahnemühle William Turner 310gm2 A3+Box 25 fogli
Product Description
William Turner – a white, 100% cotton paper – guarantees archival standards. The mould-made watercolour paper features a
distinct textured surface. With its premium matt inkjet coating William Turner meets the highest industry standards regarding
density, colour gamut, colour graduation and image sharpness while preserving the special touch and feel of genuine art paper.
Compatible with pigmented and dye inkjet systems.
Applications
Photographic and fine art reproduction complying with highest archival standards, digital art, black & white and colour
photography, limited edition prints, presentation prints for display purposes and exhibitions, albums, greeting cards etc.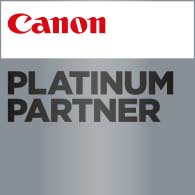 100% Originale
Garantiamo la provienza di tutti i nostri prodotti
Spedizioni gratuite
Spedizioni gratuite per spese superiori a 200 CHF
Resi o cambi
Resi o cambi entro 30 giorni dall'acquisto